Guatemala
Top Destinations
Guatemala Travel Agency -
Destination Guide & Travel Maps
"EnjoyGuatemala" provides you with a destination guide on travel to Guatemala and a reservation tool for hotels and other travel related services.
On our site you will find travel information and maps of most Guatemala travel destinations. Choose from one of our vacation packages and tours or work closely with one of our travel agents to design your perfect vacation. Start with our travel guide to Tikal, Antigua, Guatemala City and other places of interest in Guatemala.
We would like to invite you to discover a variety of incredible destinations in Guatemala. The unique hospitality of its people plus the mystique of their culture will inspire your senses. Whether your interest is in Mayan culture, colonial architecture, volcanoes or rainforest, we will assist you in putting together the perfect vacation. Our travel agents provide efficient and quality service and they can make all your travel arrangements for your visit to Guatemala.
"EnjoyGuatemala" is full-service Guatemala travel agency in Guatemala City and we arrange for hotels, car rentals, ground transfer, discount airfare and anything else to fit the travel needs of groups and individual tourists planning to visit Guatemala. We specialize in Guatemala ecotourism and organize soft tours and adventures for all ages and abilities: the Colonial City of Antigua, the Mayan Splendors of Tikal, the Indian Market of Chichicastenango and many other Activities.
EnjoyCentralAmerica recommends the purchase of travel insurance to all our customers. To compare insurance options and to get an instant quote, please click here!
Guatemala
Reservation
Services
Guatemala Tours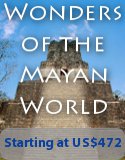 Leading Hotels in Guatemala


Travel Insurances: